Evgeny Katz
Milton Kerker Chaired Professor
Department of Chemistry & Biomolecular Science
Clarkson University
Potsdam, NY 13699-5810, USA
Tel.: +315-268-4421;
Fax: +315-268-6610
E-mail:
ekatz@clarkson.edu
What is Milton Kerker Chair?

Laboratory of Bioelectronics & Bionanotechnology
---
---
H-index reached 92 on April 21, 2021
---
On February 10, 2011, Thomson Reuters released data identifying the world's top 100 chemists
over the past 10 years as ranked by the impact of their published research -
Evgeny Katz (Clarkson University) was included in the list as # 63
from approximately a million chemists indexed by Thomson Reuters.

Evgeny Katz was also included in the list of top cited chemists with the worldwide rank 384
based on his H-index of 62 (estimated in 2011).

Two papers received citations more than 1000 times !!!
Evgeny Katz has been inducted into the school's Million Dollar Club for the significant amount (over 1 million) of external funding that his research activities have garnered.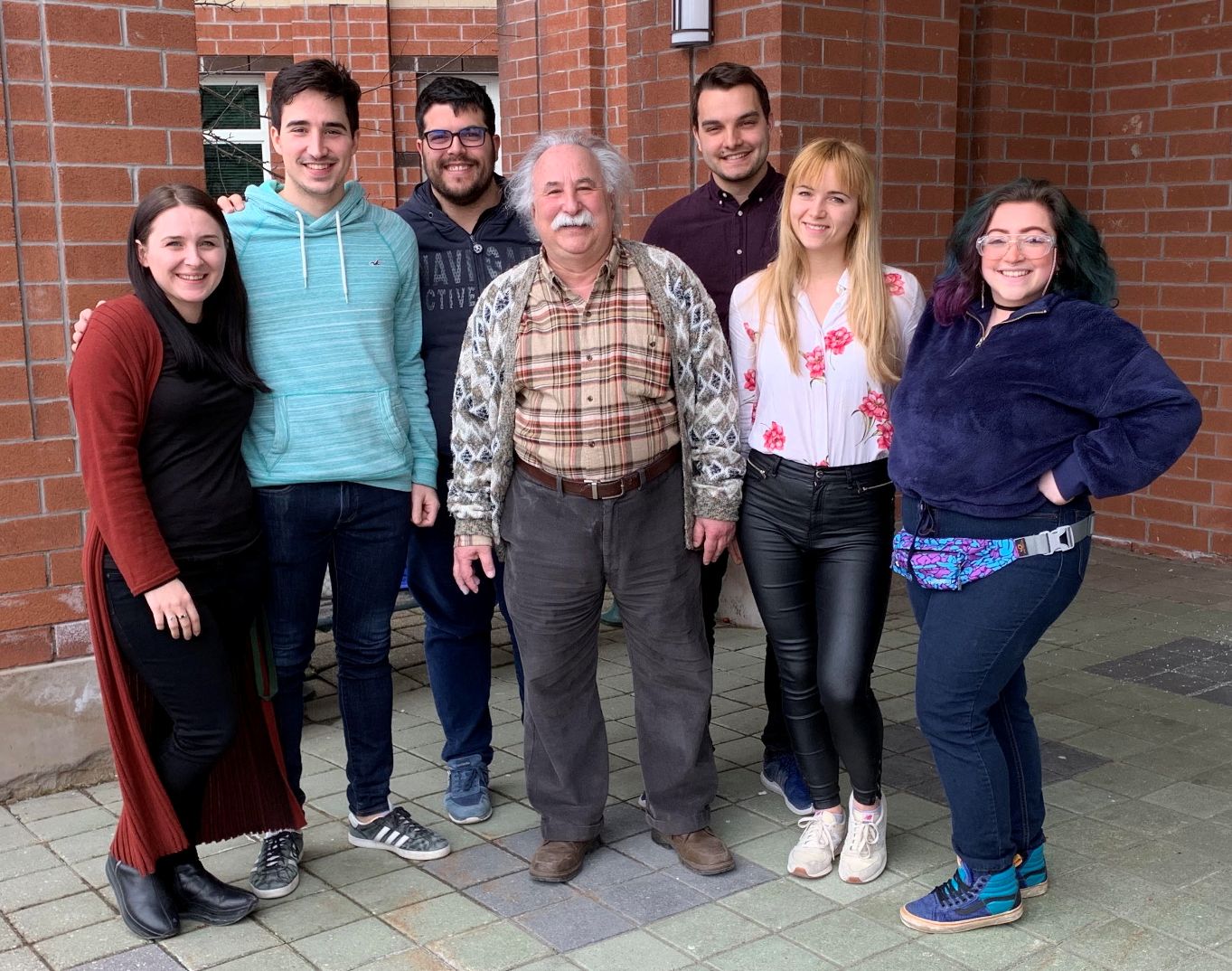 <>

Group photo (left-to-right):

Dr. Klaudia Kaniewska, Daniel Massana, Dr. Paolo Bollella, Prof. Evgeny Katz, Dilan Rashid, Paulina Kulpa, Madeline Masi

(

February 2020

)